1 April 2020
Posted by:

Maria Vittoria Bandera

Category:

Travellers
Between 2 and 6 March, Dragon Trail Interactive, a company specializing in the Chinese tourism sector, carried out a survey to gather information on the prospects for the recovery of tourism in China and how the COVID-19 pandemic could affect the travel intentions and priorities of tourists in the country.
Since the outbreak of the pandemic, 88% of respondents said they had cancelled or postponed their travel plans, which originally included travelling especially on Chinese New Year. It is mainly domestic tourism, although 19% of respondents said they had planned trips abroad, mainly to countries in the APAC (Asia and Pacific) area.
Looking to the future, 82% of respondents believe that the recovery will take place at the earliest in the Q2: more than half of travellers predicted a recovery between May and July, while almost a third said that tourism demand will resume between August and October.
Regarding future travel plans, respondents born in the 1990s are the most optimistic, with 72% expecting to return to travel in 2020 compared to 65% of those born in the 1980s and 60% of respondents born in the 1970s. It is also considered that young people born in the 1990s will probably allocate a larger budget for travel once the crisis period is over.
The analysis of these data suggests that the Chinese travel sector will be characterized by multiple tourist flows, although reduced in volume compared to pre-crisis values, with the forecast to record a first peak in May (14% of respondents plan a trip), a second in the summer months (26% of respondents), and a third in October, on the occasion of the National Holiday (15% of respondents). On the other hand, at the beginning of March, about a third of respondents had postponed their travel plans until 2021 or had no travel plans at all.
With regard to the habits and priorities of Chinese tourists, it is pointed out how the health emergency caused by the Coronavirus has changed the travel choices of the respondents: there is a tendency to avoid densely populated urban centers in favour of nature sightseeing trips, self-drive trips and a greater interest in wellness tourism especially among those interviewed born in the 70s and 80s. The main motivation for Chinese tourists to travel is relaxation, followed by the discovery of local cultures.
Respondents' concerns about travel primarily relate to safety and fear of new contagion, followed by work-related issues and lack of holidays and dedicated budgets. Despite this, 49% of respondents said they would like to return to travel once the crisis is over, paying close attention to safety, time spent with family and adopting a healthier lifestyle.
At Twissen we observed that the tourism sector in China is showing the first timid signs of recovery, supported also by economic aid from the government. Increasingly Chinese tourists are turning online not only to buy products but also to search for experiences, especially in this period when safety is and will increasingly be a central issue for the entire tourism sector. It is therefore necessary for tourism businesses and other businesses that depend heavily on Chinese tourism to strengthen their online presence by offering a customer journey that includes experiences before, during and after the trip or purchase.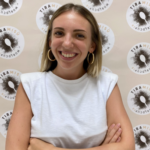 Graduate of the Master in Tourism Economics and Management of CISET Ca' Foscari. In 2019 she joins the Twissen Team specialising in Destination Management projects and activities of video editing.