18 March 2020
Posted by:

Maria Vittoria Bandera

Category:

Travellers
After a gradual downsizing of the health emergency caused by COVID-19, China is easing restrictive travel measures and encouraging the population to return to work early to limit the economic impact of the epidemic: as a result of these policies, the travel industry is beginning to see the first signs of recovery.
At a national level, demand for domestic flights is growing: as reported by Bloomberg, since March 1st, daily bookings have increased by 230% compared to February, while those for June have grown by 250%. Hotels have also seen their bookings increase by 40%, showing an improvement in consumer confidence.
On the supply side, Chinese carriers have reintroduced 3 million seats on domestic routes at very attractive fares: €11.66 (US$ 13) would be the price for a one-way flight from Shanghai to Chengdou. Although China's total capacity is currently halved compared to 16.9 million seats on sale in January 2020, the recovery in the first week of March confirms China's role as the second largest market in the world.
On the international level, on the other hand, with a view to supporting the economy, the Chinese government has announced a financial aid plan for airlines that decide to fly back to China: 0,0022 euro (US$ 0.0025) per seat per kilometer for any airline that reopens routes shared by several carriers and 0,0068 euro (US$ 0.0076) for any carrier that wants to open a route where it operates individually.
As reported by Shine, Shanghai-based tour operators such as Trip.com or Shanghai Spring Tour are also planning to revitalize the tourism industry with pre-sales formulas for admission to scenic attractions, airline tickets, accommodation and package tours to use at any time of the year, guaranteeing refunds in case of expiration or cancellation.
Speaking of tourist attractions, Shanghai Disney Resort announced that since March 9th it has reopened some facilities to the public, although the main theme park will remain closed to prevent further spread of the virus.
At Twissen we observed that despite the great brake on growth imposed by COVID-19, the Chinese economy, and specifically the travel sector, are hinting at a timid recovery in the domestic market. However, the tourist fate of this nation and of the domestic world depends on how and how quickly the emergency in the other countries now affected by the Coronavirus will be managed.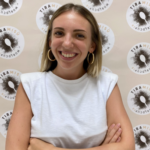 Graduate of the Master in Tourism Economics and Management of CISET Ca' Foscari. In 2019 she joins the Twissen Team specialising in Destination Management projects and activities of video editing.