28 February 2020
Posted by:

Maria Vittoria Bandera

Category:

Travellers
The last European Travel Commission's Quarterly Report (October-December 2019) confirms tourism as the third larger sector of the European economy and a key catalyst for economic growth. Despite global uncertainties and current risks, tourism proved its resiliency, as we already reported, although 3 factors can possibly change the outlook for 2020:
Continued trade and geopolitical disruptions curbing global trade;
The outbreak of Coronavirus and the consequent actions taken by the Chinese government;
Weaker global economic activity;
The slowdown in the growth of the RPK (Revenue Passenger per Kilometer) in Europe (+4.2%) is a reflection of the sluggish economic activity, according to the European Travel Commission.
Nonetheless, Europe performed positively with a +4% in international tourist arrivals in 2019, confirming its position as the most visited region worldwide, although at a slower growth pace compared with 2018 (+6%).
Thanks to consistent investment in infrastructures and tourism promotion, Montenegro (+21%), Turkey (+14%) and Lithuania (+10%) saw the number of arrivals soring more than 10%, whilst Slovakia (+9%), The Netherlands (+8%), Serbia (+7%) and Portugal (+7%) also outperformed the average.
As the US-China trade dispute seems to abate, the same cannot be said for the battle China is fighting against COVID-19, which consequences are reflected in the projections the Tourism Economics made regarding Chinese arrivals, calculated in the range of 7% (most likely case) and 25% (downside case) lower in 2020 compared to the pre-crisis estimate.
In this unstable scenario, the US remains the largest long-haul source market to Europe, thanks to a lucky combination of low unemployment rates, the rise in wages and a strengthening of the dollar against the euro. As we already reported, American travellers are experiencing a period of positive economic conditions which will encourage them to travel more this year than the last.
At Twissen we have observed that, although the outlook for 2020 is of cautious optimism and slow but steady growth, the outbreak and spread of Corona Virus (COVID-19) will undoubtedly affect, and is already affecting negatively the tourism sector and the destinations that benefited the most from Chinese demand.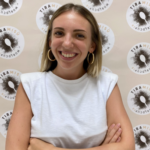 Graduate of the Master in Tourism Economics and Management of CISET Ca' Foscari. In 2019 she joins the Twissen Team specialising in Destination Management projects and activities of video editing.