12 April 2023
Posted by:

Twissen

Category:

Travellers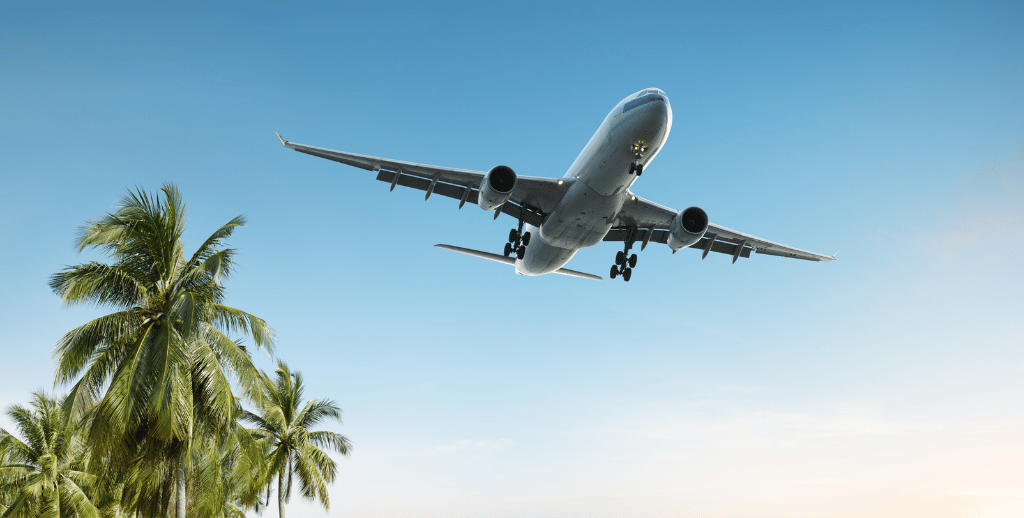 In the past month, Skift released its 10th edition of the annual megatrends, including blended traveling, generative AI, and India's travel revolution. Despite the industry's recovery from the pandemic, its impact continues to influence the industry, both positively and negatively. We now focus on five of the several trends analysed by Skift. 
1. The Anywhere Traveler Puts New Destinations on the Map 
Among Skift megatrends, we highlight the significance of the millennial generation, which accounts for a quarter of the world's population. The typical millennial, born between 1981 and 1996, is now around 34 years old and in the mid-stage of their career with approaching peak purchasing power. According to Boston Consulting Group, this generation will increase their per capita spending by 10 percent over the next five years, while spending by Gen X and Baby Boomers will decline. Millennials prioritize experiences over material possessions and desire unique travel experiences to distinguish themselves from others. Skift Research reports that 70 percent of American millennials and Gen Zs seek out travel experiences that are unheard of by their family and friends, and the percentage is even higher in China at 90 percent.
Moreover, while digital nomads may not be a significant market, they create a positive image of living and working in unexplored places that have not been widely advertised on social media. This idea of being a digital nomad inspires many millennials and Gen Z travelers who seek unique experiences. Therefore, companies and destinations that can cater to this trend have a good chance of succeeding. 
2. The Changing Face of Human Capital in Travel 
The travel industry is facing a complex labour problem, which varies depending on location and time. Labour shortages persist in many markets, and demographic and cultural shifts are likely to sustain mismatches between supply and demand for some time. Travel companies are developing innovative solutions such as starting their own academies, using social media to attract new talent, and offering better pay and more flexible working hours. However, there are still gaps, especially among low-earning workers who may choose to work in other industries. To address this issue, online platforms are helping to match candidates with employers, and some companies are introducing new models such as offering underemployed professionals 20-hour working weeks. In addition, the cruise industry is calling for more flexible visa arrangements to address staffing shortages, and travel companies are using digitalization and automation to upskill their staff. To attract and retain talent, travel companies could use human resource analytics, according to McKinsey & Company. Some companies, such as Amadeus, have opened schools to train the next generation in digital skills in tourism. While the industry is working to address the labour problem, it remains to be seen how effective these solutions will be in practice. 
3. Planners Embrace Transformational Experience-First Events 
During the pandemic, businesses were forced to conduct their operations online and realized the gains in efficiency. This has led to the acceptance of online meetings, and in-person events are now designed to create a more welcoming environment where attendees drive their own experiences. People now demand to return home inspired and connected, and events that encourage connection and meaning are well-positioned for success in the future. The experience economy is a multi-billion industry that meetings and events can borrow from to offer attendees an experience they will soon not forget. However, meeting professionals must consider planning less and allowing attendees to take more control of their experiences. Accessibility for all is a priority, and diversity, equity, and inclusion (DE&I) have been a continued focus in the meetings and events industry. Finally, content is at the core of a successful conference, and the experience of understanding is what is offered, which is achieved by eliminating teleprompters and lecterns and creating a simple and minimalistic environment. 
4. Travel Marketing Poised for Reboot From Generative AI 
The travel marketing industry is moving towards using artificial intelligence (AI) to create marketing campaigns, social media posts, and other content. This is made possible by generative AI, a new development that allows computers to create unique products based on specific rules given to them. The generative AI market is projected to reach $110.8 billion by 2030. In the travel industry, this technology can be used for personalized travel recommendations, virtual tours, and creating personalized advertisements, among other things. Marketing agencies are already experimenting with AI software platforms to generate marketing copy and assets. Generative AI is based on transformer models, which spot patterns in data where the sequence of the elements is important. While marketing is the sector that will see the most immediate change from this technology, it could also be used for designing airports, hotels, aircraft, and more. There are already platforms that exist for interior design, and experiments are happening now to explore how AI can be used to develop architecture drawings. 
5. India Becoming the New China in the Reordering of Asia Travel 
China has relaxed its strict zero-Covid policy for domestic tourism, but this may be too late as the rest of the world is learning to live with the virus. Chinese tourists remain skeptical of international travel, according to a recent survey, and this creates an opportunity for India to become the largest travel source market. India's population is set to surpass China's in 2023, and it already ticks most of the boxes for a suitable candidate to replace China. In 2019, China was the largest outbound travel market in the world, but its recovery path remains uneven and destinations are looking for new source markets, with India being a frontrunner. India has outperformed other Asia-Pacific countries in terms of a faster rebound and is projected to become the new China over the next five years. Despite challenges such as the cutback on incentive trips, the depreciating Indian Rupee, and visa logjams, India's potential for outbound tourism is exemplified by its large population, confidence among its travellers, and disposable incomes fuelling recovery in the tourism sector. 
At Twissen we observe that many of the megatrends highlighted by Skift present both opportunities and challenges for the industry, thus, companies and destinations that can successfully cater to them have a good chance of succeeding, while those who ignore the current change in travel & tourism will likely be surpassed by their competitors. 
Learn more about Skift Megatrends 2023.