24 March 2020
Posted by:

Maria Vittoria Bandera

Category:

Travellers
Since the outbreak of the pandemic caused by COVID-19 we have witnessed how, in a very short time, global societies have radically revised the practices that regulated the globalized world until recently.
The crises that have occurred in the history of mankind have always been springboards to start again with new strategies and practices, mindful of the contingencies of the past. In the latest report of Skift are listed the 10 trends that, from the annual Trendwatching monitoring, suggest what will have value and priority for consumers in a post Coronavirus world.
N.1 Virtual Experience Economy
Since the closing of the world's most famous tourist attractions, the suspension and call off of concerts, major sport leagues and the fate of the Tokyo Olympics, new immersive technologies offer consumers virtual experiences to be lived comfortably seated on the couch. French company Ubisoft launched the Discovery Tour mode within the famous game Assassin's Creed, giving the possibility to discover how life was in Ancient Egypt (location of the videogame), whether the world's famous cultural institutions like the MOMA in New York or the Louvre provided free of charge virtual tours of their own museums.
N.2 Shopstreaming
The combination of e-commerce and livestream has created this increasingly engaging, social and interactive online shopping mode that allows consumers to shop in real time directly from livestreaming videos. Chinese online shopping site Taobao provides its live streaming retail platform to help Chinese farmers economically affected by the epidemic increase their sales.
N.3 Virtual Companions
Many of us are now used to turning to digital assistants or online chatbots for support. With the development of AI it is not excluded that, in the future, virtual personalities or so-called avatars may entertain us, educate us, become our friends or heal us. During the CES 2020 electronics fair, Samsung presented Neon, avatars with human-like appearance and behaviour created to work alongside people, not just providing data and information.
N.4 Ambient wellness
Although we will return to populate environments with lower hygiene standards than those assumed during COVID-19, the desire to remain safe and well will certainly be higher than before, and this will create a huge opportunity: to integrate measures to increase consumer wellness within the spaces they pass through. British designer Stella McCartney's new flagship store in London has been built with an air filtration system that eliminates 95% of airborne pollutants to ensure a cleaner space.
N.5 Mentor to Protégé Relationship
With the sharp increase in hours spent online, consumers will be looking to spend some of their time more productively using platforms that enable them to develop new skills by connecting them with teachers, experts and mentors. Duolingo language learning platform has partnered with Twitch, a videogame livestreaming platform to offer streams in Twitch chat in order to practice their chosen languages.
N.6 A-Commerce
From the combination of the growing demand for contact-free interactions and the latest developments in robotics, the trend of automated commerce has received new impetus by developing the A-commerce IRL (In Real Life) branch. Domino's Pizza and robotics company Nuro announced the launch of a pilot initiative in which a fleet of driverless robotic cars will deliver pizzas to customers in Houston, Texas.
N.7 Mental well-being
In today's world people live with mental anguish caused by factors such as the threat of climate change or social inequality. Any business that can help improve the mental wellbeing of consumers will have opportunities for development in the future. The Moxy NYC Chelsea, of the Marriott hotel chain, has announced that its guests will have access to ASMR (autonomous sensory meridian response) videos to increase the feeling of mental relaxation.
N.8 Open Source Solutions
Open Source solutions, especially in critical times like the ones we are experiencing today, continue to be the solutions that best fight the shared problems of our society. SharedStreets, the public-private data platform announced by Ford, Uber and Lyft aims to help reduce urban transport problems.
N.9 Assisted development
Situations of isolation at home are leading a large part of the population to learn to make some of the usually outsourced domestic activities for themselves, turning to the on-demand economy. Cookery equipment brand Equal Parts provides its customers with the Text a Chef function: by sending a message you can receive advice, ideas and inspiration for the preparation of new dishes.
N.10 Virtual Status Symbols
Instead of buying material goods, younger people and gamers have embraced the idea of possessing virtual goods. The development of new technologies, the growing desire for sustainable consumption and the crisis caused by the Coronavirus will push the recognition of virtual goods as new status symbols in other industries and other segments of the population. The Drest gaming app provides users with style challenges to execute on realistic photos. Products used in the game can be purchased both in-game and from online luxury retail platform Farfetch.
At Twissen we observed that these trends respond to the growing need for personalization and immediacy of the tourist offer and other business sectors requested by consumers in a world that, in dialogue with its virtual counterpart, makes the borderline between the two realities increasingly blurred. The challenge for companies will be to respond adequately to these needs, reviewing their business model in the light of these new trends.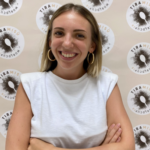 Graduate of the Master in Tourism Economics and Management of CISET Ca' Foscari. In 2019 she joins the Twissen Team specialising in Destination Management projects and activities of video editing.