11 March 2020
Posted by:

Maria Vittoria Bandera

Category:

Tech
The 2020 Innovation Report by Travolution analyses the data provided by the British Office for National Statystics (ONS), quantifying the amount of spend the industries of the travel sector allocated for Information Technology in UK in 2019.
In line with the 5% increase in IT investment by other UK business sectors in 2019, the Report shows overall growth in tourism spending of 4%, with an investment of €2.1 billion. The trend over the last decade has seen positive growth in IT investment across all UK business sectors, but the tourism sector has seen more marked fluctuations than the rest.
In 2019 the Passenger Water Transport sector, although the only one, suffered a decrease in spend compared to the previous year of 31%, after a positive doubling in 2017. The Tour Operator sector, on the other hand, recorded the highest percentage rate of spend (+15%), despite being the penultimate in absolute value for the share of budget invested in IT, followed by Travel Agencies which recorded +9% compared to 2018 and which, in absolute value, are first as the amount of budget invested.
Source: Innovation Report 2020, Travolution
Forecasts for 2020 predict a less positive situation compared to 2019: the budget for IT spending is estimated to record a 7% reduction, mainly due to the bankruptcy in September 2019 of the well-known British travel agency Thomas Cook, which alone is responsible for 6% of the decline. The Air Transport and Hotels sectors are expected to be the only sectors to increase IT spending by between 1% and 4% respectively, while Passenger Water Transport, Travel Agencies and Tour Operators are expected to decrease by 21%, 18% and 5% respectively.
Source: Innovation Report 2020, Travolution
This analysis, as pointed out by Travolution itself, reflects a 2019 of considerable uncertainty regarding the fate of the country due to Brexit. But since the general elections in December there has been a significant recovery in business confidence, which is reflected in the commercial updates of many companies and this could significantly change the outlook.
At Twissen we observed that companies in the tourism sector, in order to remain competitive in a constantly changing market, should consider investments in IT essential to meet the needs of a quality experiential tourism, highly personalized and characterized by booking and payment processes defined seamless and frictionless, able to offer a quality customer experience and customer service.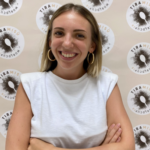 Graduate of the Master in Tourism Economics and Management of CISET Ca' Foscari. In 2019 she joins the Twissen Team specialising in Destination Management projects and activities of video editing.