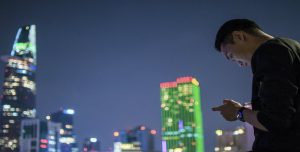 Beyond the figures of Chinese tourism in Europe
This article was written by Antonio Preiti, Vice-President of the ETC –  European Travel Commission.
A particular topic has been affecting the tourism sector for several years. Although it is not the only one, it is important to figure it out or, at least, to try.
The topic is China. The UNWTO, the World Tourism Organization that is the United Nations agency responsible for the promotion of tourism, that is based in Madrid (and this must not be forgotten) foresees extraordinary figures about China, and by consequence a competition to gain the Chinese "market" has started. This aim is praiseworthy, and also necessary, considering the growth pace of the economy of that Country and how Italy and Europe are attractive in that Country-Continent. On the other hand, worrying about the predictions prevents us from focusing on the present. We have a huge amount of prediction data, but just a few about the reality of the Chinese tourism.
This topic is very present, as the past 18th January Venice held the opening of the 2018 EU-China Year of Tourism, and for the first time the European Commission, through the ETC (European Travel Commission), allocated notable funds on tourism.
Since we own a very few figures, we are not able to understand if Chinese tourism in Europe and in Italy is growing, how and where. The source, namely China, does not release many figures, and finding out how many Chinese tourists are travelling to foreign Countries is very difficult. But let's try.
We are interested about Europe and Italy. According to some reports, Chinese tourists in Europe should be around 12 million, according to others around 5.5 million. A big difference. What is the most reliable one? By now, the most certain figure is the number of visas released in the Schengen area. Considering that in 2016 the number of visas reached 2.1 million, it is both possible that some people did not use it, and other travellers used it more than once. Unfortunately, statistics are at a national level. This means that a tourist arriving in Germany, visiting Italy and then going to Paris can be registered three times in three different Countries, even if it is just one person. How can this be managed? In the USA, for example, travellers arriving in the Country are registered just once. The number of released visas was about 2 million, and the number of total travels was about 3 million. Taking this as an example, it is estimated that in Europe the number of Chinese visas reached 3.1 million. Considering also the number of Chinese tourists in the United Kingdom, which is not part of the Schengen area, the number rises up to 3.3 million in the whole Continent. Not an impressive number, if we think back to the lowest figures (5 million) that we previously reported.
In Italy, for example, Istat (the National Statistics Institute) reports that, considering the overnights, Chinese tourists in 2016 represented 1,1% of the total domestic and international overnights. Only observing the international ones, this number grows up to 2,2%. Moreover, this is also overestimated, because of the above-described scenario: a tourist stays in Milan, then in Rome, than in Venice, and is registered three times, since statistics are collected at a regional level. Then there are also the overnights of the Chinese residents in Italy, about 300.000, and their overnights cannot be distinguished from the ones of their compatriots on holiday. Basically, Chinese tourism figures in Italy are still moderate and, according to Istat, even weaker than in 2015. This digression about the figures allows us to understand that policies about Chinese tourism cannot rely only on the potential of a Country. In fact, without a significant number of flights, Chinese tourists are not able to reach Europe, much less Italy. Germany, for example, is not the first Country that Chinese travellers would like to visit (much less than France and Italy), but it is the first in overnights thanks to the number of flights from and to China.
Beyond the figures and the importance given to Chinese tourism, the reality of that Country is impressive, and the attention must be high. This Country can't be compared to others for many reasons, the first from a cultural point of view. Although individual tourism in China is not as popular as in the West, choices made by individual tourists impact on the tourism sector. In China, collective facts (the general perception) is much more important than advertisements. Chinese culture is millenary, but is totally different from the European one, so there is a change in iconography, in the religious references and more. We can't expect them to immediately understand our culture. A further explanation is needed about our way of life, our history, by who also knows the Chinese history and is able to find analogies and differences. In other words, it is not a simple and a short-lasting job.
The success with this Country can't be reached through usual things, ways and tools such as, for example, the promotional campaigns that are successful in Europe. If it is a different world, it deserves another kind of consideration and an innovation in the promotional and communication processes (starting from the use of new technologies, much more popular in their Country). It's up to us, now.
---
Vice-president of the ETC (European Travel Commission) and counsellor at ENIT (Italian National Tourism Board), is the director of Sociometrica, a consultancy and research firm in the tourism field and, in general, in consumes, economy and collective behaviours. He graduated in Social and Economic Sciences, and has a Master in Development Economy. He worked for many years at Censis, where he assumed the role of Research Manager. Subsequently, he was General Manager at the Tourism Board in Florence, marketing professor at the University of Bolzano and at Luiss University. Committed to the study of the impact of new technologies on mass consumption.