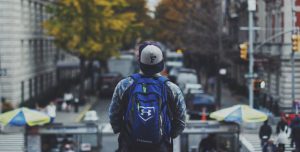 Student travel: a profitable target for hotels and OTAs – Twissen Season Report Winter 2017
Backpack and sleeping bag are no longer the only keywords which characterise student travellers. In fact, in 2016 the student travel market generated a total value of 190 billion euros, developing a significant luxury segment: comfort and convenience, linked to longer and more expensive travels.
It is interesting to focus on the booking process of this target: 80% of student travellers rely on the most typical offline channels, such as travel agencies and tour operators.
One of the most notable evolutions is the development of products specifically designed for students, as in the case of accommodation facilities. Student travellers require a travel experience, and student hostels are no longer simply accommodations, but real hubs of meeting and cultural exchange in a more comfortable but convenient set. There are specific hotels designed for students, such as the Dutch chain called The Student Hotel. Beyond hospitality, also OTAs have been developed for the student travel market, such as Student Universe and STA Travel.
Recently, student tourism in the United States has been influenced by the Travel Ban established by President Trump, which has compromised the travels of many students which, beyond leisure purposes, were planning an academic travel.
In the Report you can also find about:
It's time for Bota!
Wi-Fi on board, now also in airplanes
Mega Online Travel Retailers VS Travel Market Platforms
Indian Summer
Cruises: innovation through product
Mobile is the strategy
Emerging destinations compete for cycling tourists
Student travel: a profitable target for hotels and OTAs
Travel Ban adds uncertainty to US tourism